Disclaimer: Although I am dedicated to providing quality weather information on this web site, I cannot guarantee its accuracy or timeliness. My weather predictions are based on my own interpretations of the meteorological data to which I have access, and should not be confused with official forecasts provided by the Meteorological Service of Canada. The user hereby assumes all risks associated with the use of information on stormpost.com.

Copyright (c) 2018
Rodney Barney



To learn more about Labrador, check out these great web sites:

- www.combinedcouncils.ca
- www.labradorcoastaldrive.com
- www.southernlabrador.ca

LATEST WEATHER REPORTS
Location
Temp
Conditions
Goose Bay
-25°C
Clear
Cartwright
-24°C
Clear
Mary's Harbour
-21°C
Clear
St. Anthony
-19°C
Clear
Blanc-Sablon
-21°C
Drifting Snow
Sept-Īles
-15°C
Mostly Cloudy
St. John's
-13°C
Partly Cloudy
LATEST REGIONAL WEATHER DISCUSSION...
SATURDAY 17 FEBRUARY 2018. UPDATED 4:00 PM NST / 3:30 PM AST
Cold night...

An arctic high pressure system will bring clear skies, brisk northwesterly and cold wind chills tonight. A more moderate air mass is forecast to arrive on Sunday as the arctic ridge moves off to the east and a weak trough of low pressure approaches from the west. Cloud cover will likely increase in advance of the trough, with the possibility of an odd flurry Sunday evening before skies clear again. Some sunshine is forecast to return behind this feature for Monday.

— Rodney —

Select area for details: Southeast Labrador Coast | Labrador Straits | Quebec Lower North Shore

Total
Concentration

Stage of Development
ICE CONDITIONS

Ice has begun to form in the Strait of Belle Isle. For the latest ice charts from the Canadian Ice Service, click on the images to the left.

These charts are updated daily around 5:30 pm NDT or 5:00 pm AST.



USER WEATHER REPORTS
If you are interested in having your personal weather observations from Labrador or the Quebec Lower North Shore posted on stormpost.com, then just simply provide me with some basic information and I will get you set up with an easy-to-use web form that you go to at any time to submit your reports whenever you want. All you need is an internet connection and a thermometer that is shielded from direct sunlight. Your reports will appear immediately and be displayed for up to six hours, and you are free to post whenever you wish.

About stormpost.com
Stormpost.com is my personal web site which I maintain on my own time to provide weather information to residents of the Southeast Labrador Coast, Labrador Straits, and Quebec Lower North Shore. I grew up in the town of L'Anse au Loup, and now live in Gander, Newfoundland where I work as a meteorologist for Environment Canada. For more details, click here.


FORTEAU BAY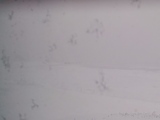 L'ANSE AU LOUP
CHATEAU POND
MARY'S HARBOUR
CARTWRIGHT JCT
CROOK'S LAKE